Parents or carers of a disabled child are fully aware of the challenges the children face in life, but also aware of the challenge it brings to those same parents, carers or support workers.
These concerns have been raised further by a recent report by the Department for Work and Pensions (DWP) and the Joseph Rowntree Foundation Trust.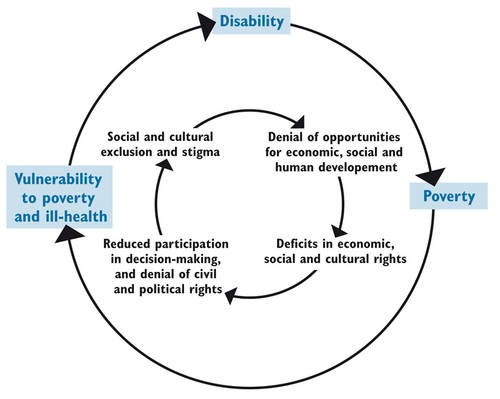 Disabled people are twice as likely to live in poverty as non-disabled people. A third of all disabled adults live in low-income households. Recent changes to the benefit system, particularly the introduction of the bedroom tax, have hit people with disabilities hardest.
With regard to multidimensional poverty, it is widely recognised that disabled people face hardship in their daily lives. Not only does this include financial hardship, but high unemployment, social exclusion and negative social attitudes. Poverty of opportunity and poverty of expectation have resulted in a lack of individual aspiration in many disabled people. However, inequality can be addressed and lives can be improved.
A disabled adult's risk of being on a low income is much greater than that of a non-disabled adult for all family types.
The main reason that disabled working-age adults are more likely to be in low-income households is because they are less likely to be in work, rather than because they are more likely to be in low income work.  
One in four people aged 45 to 64 are affected by impairment and long-term sickness, but it is twice as common among the poorest fifth of the population. Around 800,000 disabled people between 25 and retirement age are classed as 'economically inactive, but wanting work'. This compares with only 200,000 who are officially counted as 'unemployed'.
For any given level of educational qualification, a disabled person is around three times as likely to lack but want work as non-disabled people. The rate among disabled graduates (14 per cent) is higher than that for non-disabled adults with no qualifications at all. Disability increases the chances of low pay for those people who are in work. This applies at every level of qualification and irrespective of gender or whether jobs are full- or part-time.